India@75: IAN in Forbes India's 'Historic List'
On Independence Day, Forbes India released an exhaustive timeline of iconic moments and milestone events over 75 years and IAN (2006) found a place in a list that includes the launch of institutions like RBI, LIC, Reliance, IIM, IDBI , HCL, Infosys, NASSCOM, Naukri, Flipkart etc. which contributed to the economic rise of our country.
Over the last 15 years, IAN has played the role of a nation builder and unlocked private wealth to fund India's entrepreneurs – establishing itself as the single largest horizontal platform for Seed & Early Stage Investing. IAN has invested across 19 sectors to help drive India's economic growth, and bred innovative companies for both India and the world.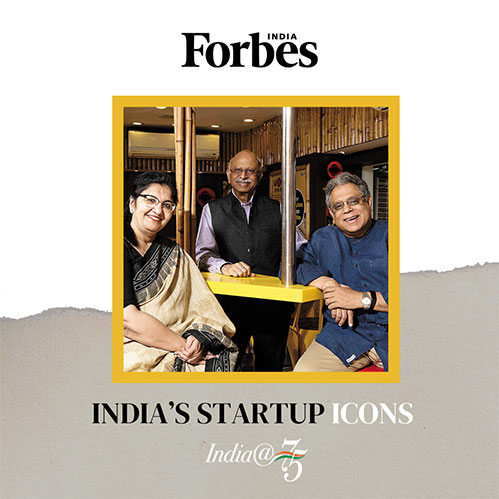 With IAN's focus on "Money, Mentoring and Market access", IAN portfolio companies have attracted marquee investors, both national and global. And IAN investors have received handsome cash returns from at least 3 companies each year, over the last 12 years.
The IAN Co-founders & the Board — Saurabh Srivastava, Raman Roy, Mohit Goyal, Alok Mittal, Ajai Chowdhry, Harish Mehta, Pradeep Gupta & Padmaja Ruparel – thank investors, founders of portfolio companies, the IAN team & the policy makers for their contribution. This exceptional recognition could not have come without them!
IAN looks forward to work to build an even more robust entrepreneurial ecosystem contributing to the nation's growth and success.
Started in April 2006, the Indian Angel Network in addition to money, provides constant access to high quality mentoring, vast networks and inputs on strategy as well as execution. The Network members, because of their background are better able to assess the potential and risks at the early stage.