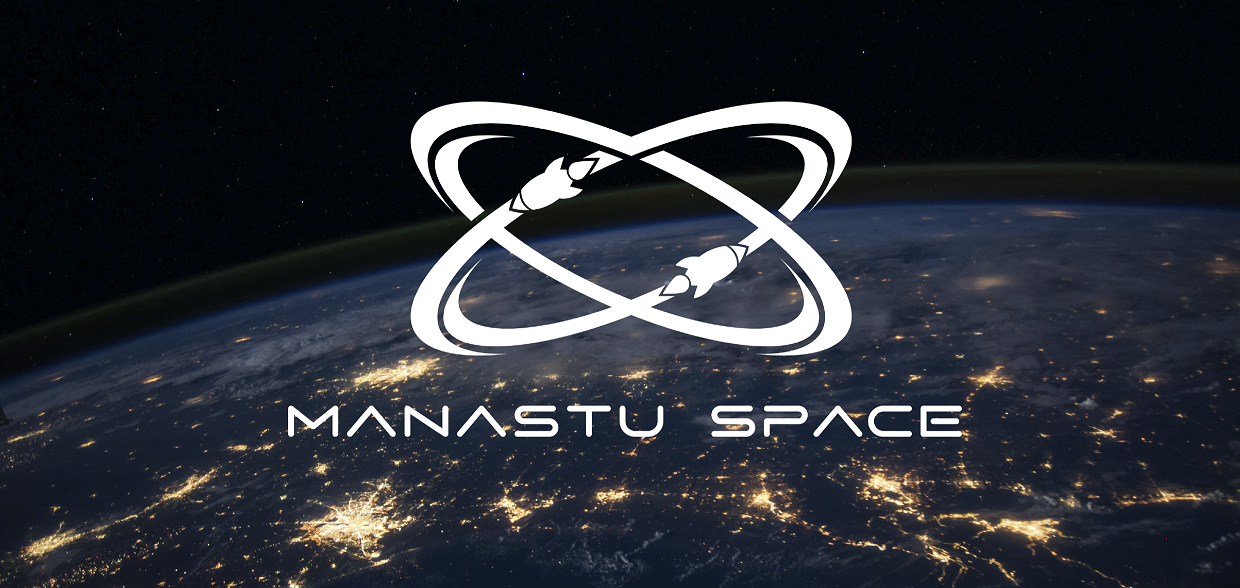 IAN Invests In Manastu Space's $3 million pre-Series A round
New Delhi, India, 26th October 2023: Manastu Space, a space tech company which is developing an environmentally friendly, first-in-world micro satellite thruster and fuel combination, has successfully secured $3 million Pre-Series A round with active participation from IAN. This fundraise marks a crucial milestone for Manastu Space, and will play a pivotal role in the company's developing cutting-edge space technology and scale its business, within the growing commercial space industry.
IAN investors such as KRS Jamwal, Executive Director of Tata Industries investing in his personal capacity, Jaideep Mehta,  Sanjiv Bajaj, and Nitin Zamre, were active participants in this funding round. With this investment, Manastu Space is well poised to develop their green propulsion system for satellites, ranging from 100 to 500 kg.
The company is now poised to implement their eco-friendly propulsion system, autonomous collision avoidance system, and further its R&D program. Manastu is developing green propulsion systems for satellites and hopes to validate its technology during a test flight in the coming year. It is also designing a fuel station in space to provide in-orbit refueling service for satellites which otherwise have to be abandoned after the on-board fuel is exhausted
Padmaja Ruparel, Co-Founder at India Angel Network, said, " Manastu Space brings a complementary product to the commercial space ecosystem of the country. As they build and grow, I am sure Manastu will find its place in the global space tech industry. With this investment, IAN has taken another step to support an innovative product led by passionate founders, in the best of the next sectors, emerging out of India"
Tushar Jadhav, Co-Founder of Manastu Space, expressed deep gratitude for the trust their investors have placed in their mission of ensuring space sustainability and broad accessibility of its benefits. He emphasized  the significance of India's Research and Development progress and cutting-edge technologies in achieving global prominence in the space sector, and Manastu Space is wholeheartedly committed to contributing to this vision.
He also highlighted the investors' recognition of the vital role that sustainable solutions play in space exploration. Their belief in Manastu Space's product reflects a shared aspiration for a future where advances in space technology align with environmental responsibility. Notably, the company has already secured key contracts, including one with the Indian Defense, established partnerships with entities such as Latitude, a French startup, and recently formalized an agreement with iDEX, the Defense Innovation Organization, underscoring the substantial potential of their product.
The company provides complete propulsion systems to satellite manufacturers including fuel, engine, tank and accessories to satellite manufacturers. With a 60% affordable propulsion system, customers can save as much as 30% cost per satellite or earn 30% more revenue due to increased payload while also  saving their satellites from debris. They also plan on providing in-space services like In-Space Refueling, life-extension and De-orbiting at the end of life of the satellite to their customers as part of a product service ecosystem.
Ashtesh Kumar, Co-founder and CTO of Manastu Space, expressed, "We are actively developing a versatile Green Propulsion System designed for satellites, enhancing their manoeuvrability in space and safeguarding them from potential collisions with space debris. This solution is indispensable in meeting the current and escalating demands for space sustainability." We underscored the critical issue of space debris, which poses a significant threat to the future of space exploration. With over 160 million fragments of space debris hurtling through space at speeds of up to 8 km/s, the risk of collisions is substantial. Such collisions can generate even more debris, potentially triggering a chain reaction that could jeopardize the safe launch and operation of spacecraft in orbit. Manastu Space is also actively engaged in developing autonomous collision avoidance systems and satellite refueling capabilities in space. These advancements are designed to make satellites reusable, helping to ensure a sustainable and accessible space for future generations.
KRS Jamwal, Executive Director at Tata Industries, investing in his personal capacity, said, "The Manastu Founders are talented and focused scientists who have dedicated their career to space technology. Space represents a frontier of immense investment potential, and Manastu is solving a very real problem with an elegant and 1st in world solution in the field of propulsion systems. Overcrowding of orbits and environmental concerns can only be addressed by green propulsion systems usable by even micro-satellites."
Manastu Space will be filling the gap in the currently available propulsion systems that are either slow (electric propulsion), toxic and carcinogenic (hydrazine), or expensive (ADN and HAN propellants). This leaves a gap in the market for an agile, safe, efficient, and affordable propulsion system.
About IAN
IAN Group is the country's single largest platform for seed and early stage investment platform with IAN Angel Group, BioAngels and IAN Fund I, the first in the series of VC Fund enabling entrepreneurs to raise from Rs. 50 lakhs to Rs. 50 crores from quality investors who provide funds, mentoring and global market access. The platform brings money, mentoring from successful entrepreneurs and dynamic CEOs. The platform is sector-agnostic and has funded innovative start-ups across 19 sectors in India and 7 other countries, thereby growing the global footprint of companies. IAN has been listed by Forbes as one of iconic business and economic events of Independent India, over 75 years along with LIC, NASSCOM, RBI, Naukri.com amongst others.