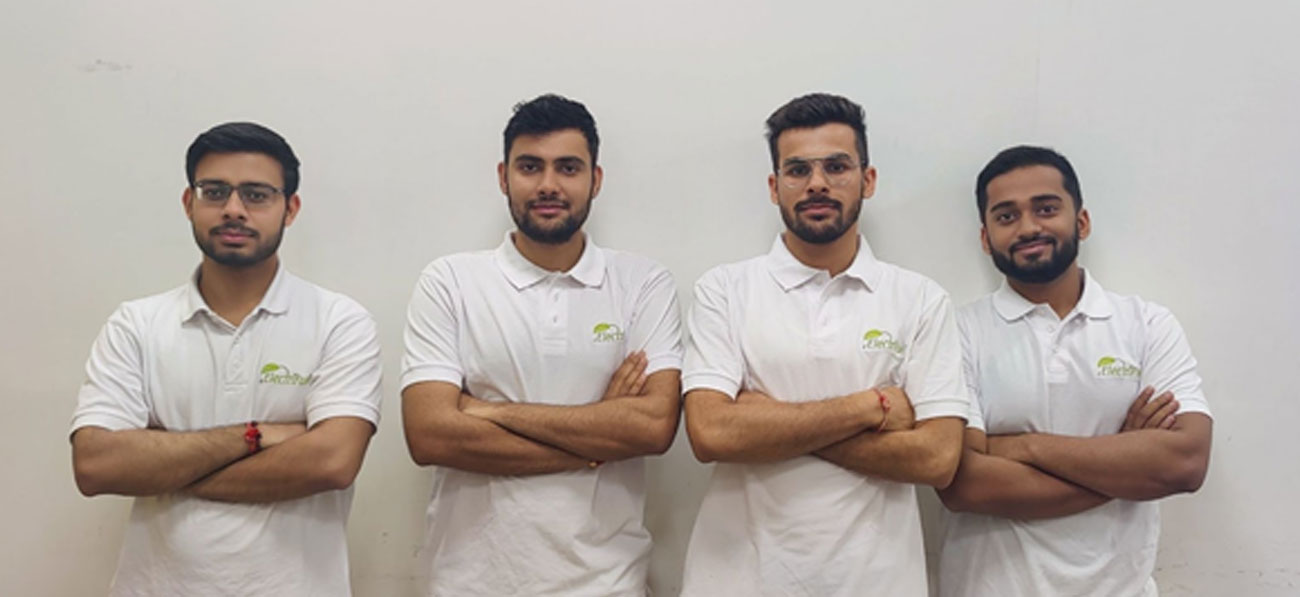 IAN invests INR 1.8 crore in EV tech startup Electrifuel
The startup intends to utilize the freshly raised funds for expanding in-house teams, scaling up production, and investing in its R&D.
August, 31, 2022: Electrifuel, a Delhi-NCR based EV technology startup, has raised INR 1.8 crore in its Seed Round from the Indian Angel Network (IAN). The round was led by IAN Lead Investors Mr. Vishnuraj Kunjur, Mr. Sahil Kejriwal, and Mr. Pradeep Gupta.
The company intends to utilize the funds to hire top talents for multiple roles to expand its team while scaling up production. Electrifuel also plans to invest in its R&D for the overall growth of the enterprise.
Founded in 2017 by a group of engineers, Sumesh Kumar, Sunil Kumar, Abhishek Kumar, and Ujjwal Bhardwaj, Electrifuel enables EV and battery manufacturers to provide products with precise geolocation and cellular connectivity, efficient and fast charging, effortless battery swapping, warranty and service management.
The founders graduated from the same campus — BRCM College of Engineering & Technology, and competed in several robotics competitions and hackathons together.
Electrifuel was born when Ujjwal came up with the idea of creating a battery swapping system for two and three-wheelers after witnessing the concept of e-rickshaws in Delhi. However, they realized that the technologies required to establish an EV ecosystem are either unavailable or expensive. They saw an opportunity to fill this gap, and incepted Electrifuel with a vision of becoming the go-to EV and battery tech solution provider. With an incubation in Electropreneur Park (a Ministry of Electronics and Information Technology initiative, backed by STPI & IESA), Electrifuel got access to state of the art labs, mentoring & guidance from experts and industry veterans.
As of now, Electrifuel has deployed more than 15000 units of its products to 25+ customers and in trials with 4 Battery Manufacturers. Apart from the battery Management System, they also provide necessary hardware like Motor Controller, Vehicle Control Unit, Telematics, Battery Charger, and complete suite of Web & Mobile Apps as software solutions for enterprises and customers.
Ujjwal Bhardwaj, co-founder, Electrifuel, said, "At Electrifuel, we are constantly working on EV technologies that can accelerate the world's transition from fossil fuels to electric vehicles. While we have been a bootstrapped company since our inception, with IAN backing us now, we will scale up at a much faster pace and grow our team. We are looking to speed up the development of new products, acquire more clients, and expand our overall footprint."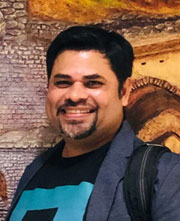 Vishnuraj Kunjur, Lead Investor at IAN said, "As the world is moving towards green energy, Electric Vehicles (EV) are the future to solve the fossil fuel crisis. There is a need for robust hardware and software to support, enhance the productivity and effectiveness of EVs. Electrifuel has developed proprietary, indigenous battery management (BMS), Telematics hardware, and EV operating system through Electrifuel's SaaS model. Their equipment and software model is already proven considering the number of units implemented by leading manufacturers such as Greenfuel, Indigrid, Waaree, Hyperex, etc., also the huge pipeline they have with all Tier1 EV automobile firms in India and around the globe. We at IAN are excited to be part of Electrifuel's journey, growth, and mission towards increasing the productivity of green energy in the EV ecosystem."
The market size of EV & Battery tech is valued at 5000 Crores by 2025, out of which around 1200 crores worth is addressable with currently deployed products.
About Electrifuel:
Electrifuel enables EV and Battery Manufacturers to make Reliable & Smart products while reducing time to market with Ready to Integrate Hardware & Software solutions and support in Development to Production and Deployment.
EV Fleet Operators & Battery Swapping operators can augment & optimize their business by leveraging our suite of offerings including- Telematics – Intelligent EV IoT, Battery Swapping Infra & Operating System.